Resources
Check things out for as long as you like - we don't charge late fees
What does this article in the contract mean? Who is my shop steward? How do I get access to free college? What does it mean to be in the union anyway?
Questions like these (and many more!) are why you have your business agents. They are personally assigned to your industry because they know better than anyone how to handle any issue that comes your way. Never met them? Don't worry - they'll pop by your place work every month or so, but if you miss them give them a call to set something up. Their job is to listen and help you, and boy do they love doing it. Who knows, maybe YOU will be the next business agent.
Servicing Director,
(856) 767-4001 ext. 325
tdunnet@ufcw360.org
Business Agent,
(856) 767-4001 ext. 322
lhaynes@ufcw360.org
Business Agent,
(856) 767-4001 ext. 312
hpolizzi@ufcw360.org
Business Agent,
(856) 767-4001 ext. 302
mobrien@ufcw360.org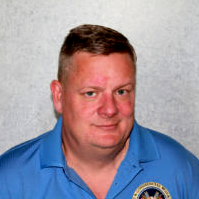 Head Negotiator,
(856) 767-4001 ext. 306
tterifay@ufcw360.org
Business Agent,
(856) 767-4001 ext. 310
tzola@ufcw360.org
The health of our members has always been a priority. Now, you can find everything you need to answer your questions about your plan right here!
The office
27 Roland Avenue, Suite 100
Mount Laurel, NJ 08054
Looking forward to retirement? Whether you're 10 months or 10 years away (or 30, for our younger members!), we have the information you need to keep track of your benefits.
Everyone who is not in a union (the majority of working America, so if you're a member welcome to a very elite club), is an employee-at-will. That means they are employed subject to the "will" of the employer. As long as any discipline they incur is not due to discrimination as a protected class (which means on the basis of gender, race, familial standing, and/or disability), that discipline cannot be refuted. Even if it means you lose your job. However, you are not an employee-at-will. You are a bona fide union member, and you have Weingarten Rights.
recite the following when having a meeting with your supervisor
Weingarten Rights entitle you to have a union representative present, usually a Shop Steward but occasionally a business agent, anytime you are or are probably going to be disciplined. It is important to always exercise this right. Having a witness to disciplinary meetings makes it easier for the union to fight a grievance when your employer has violated the contract or been too swift with the hammer of so-called justice. Always request a union representative if you fear a meeting may result in discipline. If you are disciplined without a meeting, get in touch with a union representative right away to discuss next steps.